Zum Sternenzelt
The cozy hideout in busy times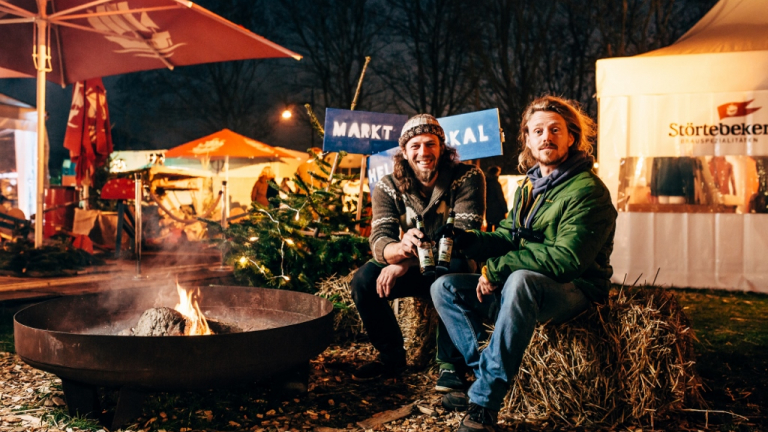 Right on Rostock's Christmas market this is a place of encounter and contemplation. A heated marquee with a magnificent atmosphere, an atmospheric outdoor area with various winter sport activities for your active Christmas party, a fireplace to warm up and a special and varied dining with our awarded mulled wines invites you to linger.
In order to make this a happy place for everybody we put together an extensive range of possibilities for people of all ages: Take a look at the bulging events - live music with bands from Rostock and a local DJ at night, fire shows, workshops, choral Sundays, a creative-market with crafts of all kind and different surprises over the course of the Christmas market - no wishes shall remain unsatisfied. Under the credo from Rostock for Rostock the entrance is free.

We are also very proud to offer school programs on recycling, Fair Trade and Tolerance which schools can register for in advance.
Program Overview:
You can find our full programm under: www.zum-sternenzelt.de
Also we have repeating events over the course of the market:
Everday from 6:00 pm: Live DJ Donald the Disco Dude
Weekdays from 4:00 pm Lokalhelden-Markt
(The place to be for handmade crafts and gift ideas produced directly in Rostock)
Weekends from 1:00 pm Lokalhelden-Markt
(The place to be for handmade crafts and gift ideas produced directly in Rostock)
Wednesdays from 4:00 pm Family day with special offers for the whole family